SOCIJALNE KOMPETENCIJE DECE KROZ PRIZMU TEORIJSKIH (NE)PODUDARNOSTI
Pregledni naučni rad
Tamara Radovanović

Visoka škola strukovnih studija za obrazovanje vaspitača Novi Sad, Srbija
Ključne reči:
socijalno ponašanje, socijalne kompetencije, višedimenzionalnost
Apstrakt
Socijalne kompetencije dece sve više privlače pažnju stručne i naučne javnosti. Zbog svoje kompleksnosti, različitih promišljanja i važnosti u okvirima brojnih naučnih disciplina, postoje određene (ne)podudarnosti u razumevanju koje uslovljavaju njeno pozicioniranje u teorijskim i empirijskim istraživanjima. U svetlu toga, cilj rada je usmeren ka analizi i pokušaju sinteze različitih i relevantnih viđenja socijalnih kompetencija u okviru nekoliko domena: terminoloških određenja, teorijskih polazišta, teorijskih pristupa i pristupa u definisanju, teorijskih modela, sastavnih odrednica i načina merenja. Imajući u vidu dominantna promišljanja, osnovni zaključak je da socijalne kompetencije predstavljaju multidimenzionalni konstrukt koji kao takav ne može biti sveden na jednu meru, situaciju, ponašanje, pokazatelj, instrument i sl. Više različitih procenjivača, procena ponašanja u različitim socijalnim situacijama u okvirima različitih konteksta, uzimajući u obzir individualna obeležja svakog deteta, kombinovanje različitih istraživačkih metoda i instrumenata i dr, stvaraju prilike za procenu socijalnih kompetencija dece na najvišem nivou njihove analize. Sve drugačije bi predstavljalo analizu i procenu pojedinih komponenti šire shvaćenih socijalnih kompetencija. S tim u vezi, a u cilju realizacije disciplinarnih, interdisciplinarnih i kroskulturalnih istraživanja izuzetno je značajno precizno i jasno određenje socijalnih kompetencija dece i njenih sastavnih komponenti.
*Rad predstavlja deo ekspozea doktorske disertacije "Socijalno ponašanje i vršnjački status učenika na ranom osnovnoškolskom uzrastu" odbranjene 9.9.2022. godine na Filozofskom fakultetu Univerziteta u Novom Sadu.
Reference
Asher, S. R. (1983). Social competence and peer status: recent advances and future directions. Child Development, 54(6), 1427-1434. doi:10.2307/1129805

Brdar, I. (1994). Različiti teorijski pristupi socijalnoj kompetenciji. Godišnjak Odsjeka za psihologiju, 3(1), 21-28.

Buljubašić-Kuzmanović, V. (2016). Socio-emocionalni razvoj i pedagogija odnosa. U: Bilić, V. i Bašić, S. (ured.) (2016). Odnosi u školi: prilozi za pedagogiju odnosa. Zagreb: Učiteljski fakultet Sveučilišta. 288-317.

Campbell, S., Denham, S., Howarth, G., Jones, S., Whittaker, J., Williford, A., … & DarlingChurchill, K. (2016). Commentary on the review of measures of early childhood social and emotional development: conceptualization, critique and recommendations. Journal of Applied Developmental Psychology, 45, 19-41. doi: 10.1016/j.appdev.2016.01.008

Cavell, T. (1990). Social adjustment, social performance and social skills: a tri-component model of social competence. Journal of Clinical Child Psychology, 19(2), 111-122. doi: 10.1207/s15374424jccp1902_2

Collaborative for Academic, Social and Emotional Learning - CASEL (2013). Effective Social and Emotional Learning Programs. Preschool and Elementary School Edition. Chicago, IL: CASEL. Preuzeto juna 2020, sa https://casel.org/wp-content/uploads/2016/01/2013- casel-guide.pdf

Collie, R. J. (2020). The development of social and emotional competence at school: an integrated model. International Journal of Behavioral Development, 44(1), 76-97. doi: 10.1177/0165025419851864

Crick, N. R., & Dodge, K. A. (1994). A review and reformulation of social information processing mechanisms in children's social adjustment. Psychological Bulletin, 115(1), 74-101.

Denham, S. A. (2006). Social-emotional competence as support for school readiness: what is it and how do we assess it? Early Education and Development, 17(1), 58-89. doi: 10.1207/s15566935eed1701_4

Dirks, M. A., Treat, T. A., & Weersing, V. R. (2007). Integrating theoretical, measurement, and intervention models of youth social competence. Clinical Psychology Review, 27, 327-347. doi: 10.1016/j.cpr.2006.11.002

Gresham, F. M. (1986). Conceptual and definitional issues in the assessment of children's social skills: Implications for classification and training. Journal of Clinical Child Psychology, 15, 3-15.

Gresham, F. M., & Elliott, S. N. (1990). The Social Skills Rating System. Circle Pines, MN: American Guidance Service.

Gresham, F. M., Elliott, S. N., Vance, M. J., & Cook, C. R. (2011). Comparability of the social skills rating system to the social skills improvement system: content and psychometric comparisons across elementary and secondary age levels. School Psychology Quarterly, 26(1), 27-44. doi:10.1037/a0022662

Goleman, D. (2016). Emocionalna inteligencija. Beograd: Geopoetika.

Goleman, D. (2017). Socijalna inteligencija. Beograd: Geopoetika

Halberstadt, A. G., Denham, S. A., & Dunsomore, J. C. (2001). Affective social competence. Social Development, 10(1), 79-119. https://doi.org/10.1111/1467-9507.00150

Han, H. J., & Kemple, K. M. (2006). Components of social competence and strategies of support: considering what to teach and how. Early Childhood Education Journal, 34(3), 241-246. doi:10.1007/s10643-006-0139-2

Huitt, W., & Dawson, C. (2018). Social development: Why it is important and how to impact it. In: Huitt, W. (ed.) (2018). Becoming a Brilliant Star: Twelve Core Ideas Supporting Holistic Education. La Vergne, TN: Ingram Spark. 123-146.

Hukkelberg, S., Keles, S., Ogden, T., & Hammerstrøm, K. (2019). The relation between behavioral problems and social competence: a correlational Meta-analysis. BMC Psychiatry, 19(354), 1- 14. doi:10.1186/s12888-019-2343-9

Jones, E. D., Greenberg, M., & Crowley, M. (2015). Early social-emotional functioning and public health: the relationship between kindergarten social competence and future wellness. American Journal of Public Health, 105(11), 2283-2290.

Jul, J., & Jensen, H. (2014). Kompetencije u pedagoškim odnosima. Od poslušnosti do odgovornosti. Beograd: Eduka.

Junttila, N., Voeten, M., Kaukiainen, A., & Vauras, M. (2006). Multisource assessment of children's social competence. Educational and Psychological Measurement, 66, 874-895. doi:10.1177/0013164405285546

Jurčević-Lozančić, A. (2011). Socijalne kompetencije i rani odgoj. U: Maleš, D. (ured.) (2011). Nove paradigme ranog odgoja. Zagreb: Filozofski fakultet Sveučilišta u Zagrebu, Zavod za pedagogiju. 153-175.

Jurčević-Lozančić, A. (2016). Socijalne kompetencije u ranom detinjstvu. Zagreb: Učiteljski fakultet Sveučilišta u Zagrebu.

Kalatskaya, N. N., & Drozdikova-Zaripova, A. R. (2018). Case-study of social competence development in primary school children from rural areas. 4th International Forum On Teacher Education (IFTE 2018), 45, 75-83

Katz, L. G., & McClellan. D. I. (2005). Poticanje razvoja dječje socijalne kompetencije. Zagreb: Educa.

Kautz, T., Heckman, J., Diris, R., Weel, B., & Borghans, L. (2014). Fostering and Measuring Skills: Improving Cognitive and Non-Cognitive Skills to Promote Lifetime Success. OECD. Preuzeto marta 2018, sa http://www.oecd.org/education/ceri/Fostering-and-Measuring-SkillsImproving-Cognitive-and-Non-Cognitive-Skills-to-Promote-Lifetime-Success.pdf

Kennedy, A. (2018). Promoting the Social Competence of Each and Every Child in Inclusive Early Childhood Classrooms. IntechOpen. doi:10.5772/intechopen.80858

Keresteš, G. (2006). Mjerenje agresivnoga i prosocijalnoga ponašanja školske djece: usporedba procjena različitih procjenjivača. Društvena istraživanja, 15 (1-2 (81-82)), 241-264.

Koller-Trbović, N., & Žižak, A. (2012). Problemi u ponašanju djece i mladih i odgovori društva: višestruke perspektive. Kriminologija i socijalna integracija, 20(1), 49-62.

Kuranchie, A. M. P., & Addo, H. (2015). Review of the relevance of social competence to child's development: lessons drawn. Academic Journal of Interdisciplinary Studies, 4(2), 449-454. doi:10.5901/ajis.2015.v4n2p449

Marić-Jurišin, S., & Kostović, S. (2016). "Vaspitljivost emocija": prema "emocionalno pismenoj školi". Godišnjak Filozofskog Fakulteta u Novom Sadu, 41(2), 185-201. doi:10.19090/gff.2016.2.185-20

Merrell, K. W. (2002). School Social Behavior Scales. Second edition. User's Guide. Eugene OR: Assessment Intervention Resources.

McConnell, S. R., & Odom, S. L. (1999). A multimeasure performance-based assessment of social competence in young children with disabilities. Topics in Early Childhood Special Education, 19(2), 67-75.

Petrović, J. (2006). Emocionalna i socijalna kompetencija - karakteristike i međusobni odnosi (nepublikovan magistarski rad). Novi Sad: Filozofski fakultet, Univerzitet u Novom Sad.

Petrović, J. (2015). Konflikti u adolescenciji: od socijalne adaptacije do destrukcije. Novi Sad: Filozofski fakultet, Univerzitet u Novom Sadu.

Raver, C. C., & Zigler, E. F. (1997). Social competence: an untapped dimension in evaluating Head Start's success. Early Childhood Research Quarterly, 12, 363-385.

Rose-Krasnor, L. (1997). The nature of social competence: a theoretical review. Social Development, 6(1), 111-135. doi:10.1111/j.1467-9507.1997.tb00097.x

Renk, K., & Phares, V. (2004). Cross-informant ratings of social competence in children and adolescents. Clinical Psychology Review, 24, 239-254. doi:10.1016/j.cpr.2004.01.004

Spasenović, V. (2004). Teorijsko-metodološki problemi proučavanja socijalne kompetencije. U: Krnjajić, S. (ured.) (2004). Socijalno ponašanje učenika. Beograd: IPI. 64-82.

ten Dam, G. T. M., & Volman, M. L. L. (2007). Educating for adulthood or for citizenship: Social competence as an educational goal. European Journal of Education, 42(2), 281-298 https://doi.org/10.1111/j.1465-3435.2007.00295.x

Zhou, K. (2016). Non-cognitive skills: Definitions, measurement and malleability. Paper Commissioned for the Global Education Monitoring Report 2016, Education for People and Planet: Creating Sustainable Futures for All. 1-23.

Vaughn, B. E., Shin, N., Kim, M., Coppola, G., Krzysik, L., Santos, A. ... & Korth, B. (2009). Hierarchical models of social competence in preschool children: a multisite, multinational study. Child Development, 80(6), 1775-1796.

Waters, E., & Sroufe, L. A. (1983). Social competence as a developmental construct. Developmental Review, 3, 79-97.

Wentzel, K. (2015). Prosocial behaviour and schooling. In: Knafo-Noam, A. (ed.) (2016). Prosocial Behaviour. Encyclopedia on Early Childhood Development. 57-61.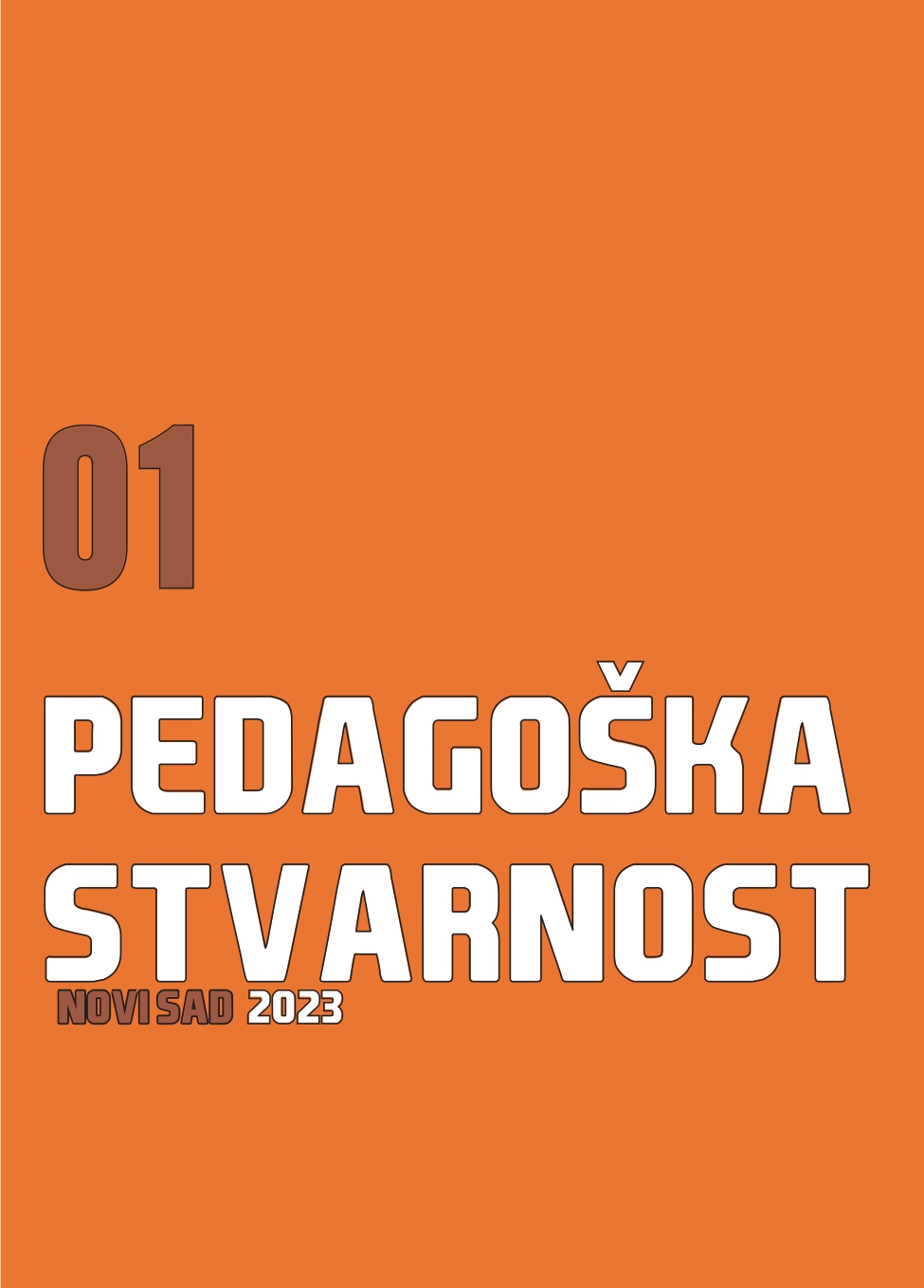 Sekcija
POGLEDI I MIŠLjENjA